Proximus launches Ada, the first Belgian center of excellence combining AI and cybersecurity

Get to know more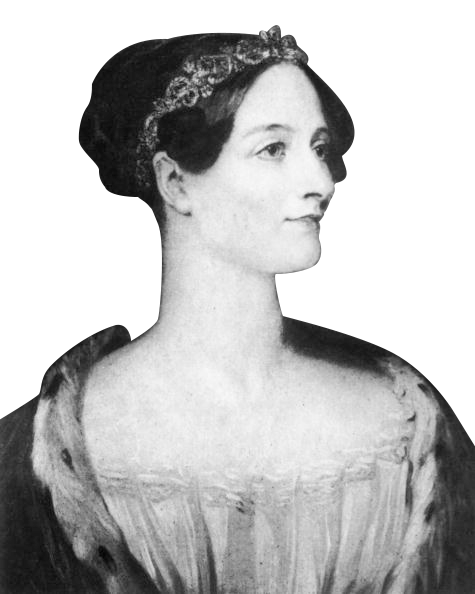 Artificial intelligence for everyone
Artificial intelligence (AI) has focused for too long on profit only. To guarantee future success, an AI application must also include the aspects of people and planet. That should make AI accessible to everyone.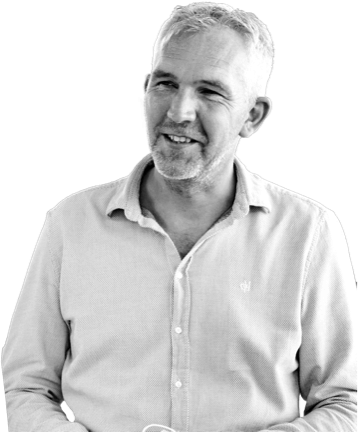 David Roels,
property manager
at Nextensa
"Analytical software tells you when there are too many people entering the building."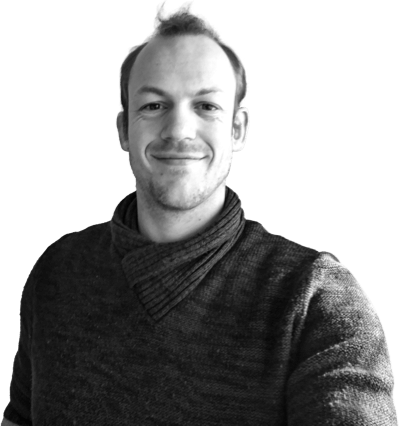 Ruben Van De Vijver,
PhD student
"USING AI, THE COMPUTER RECOGNISES DISEASES ON
CROPS."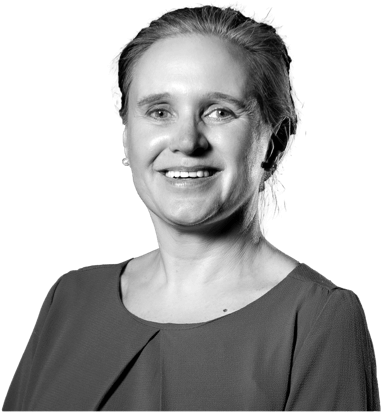 Mieke De Ketelaere,
Director AI at imec
"Comparing AI with using a microwave is a good analogy"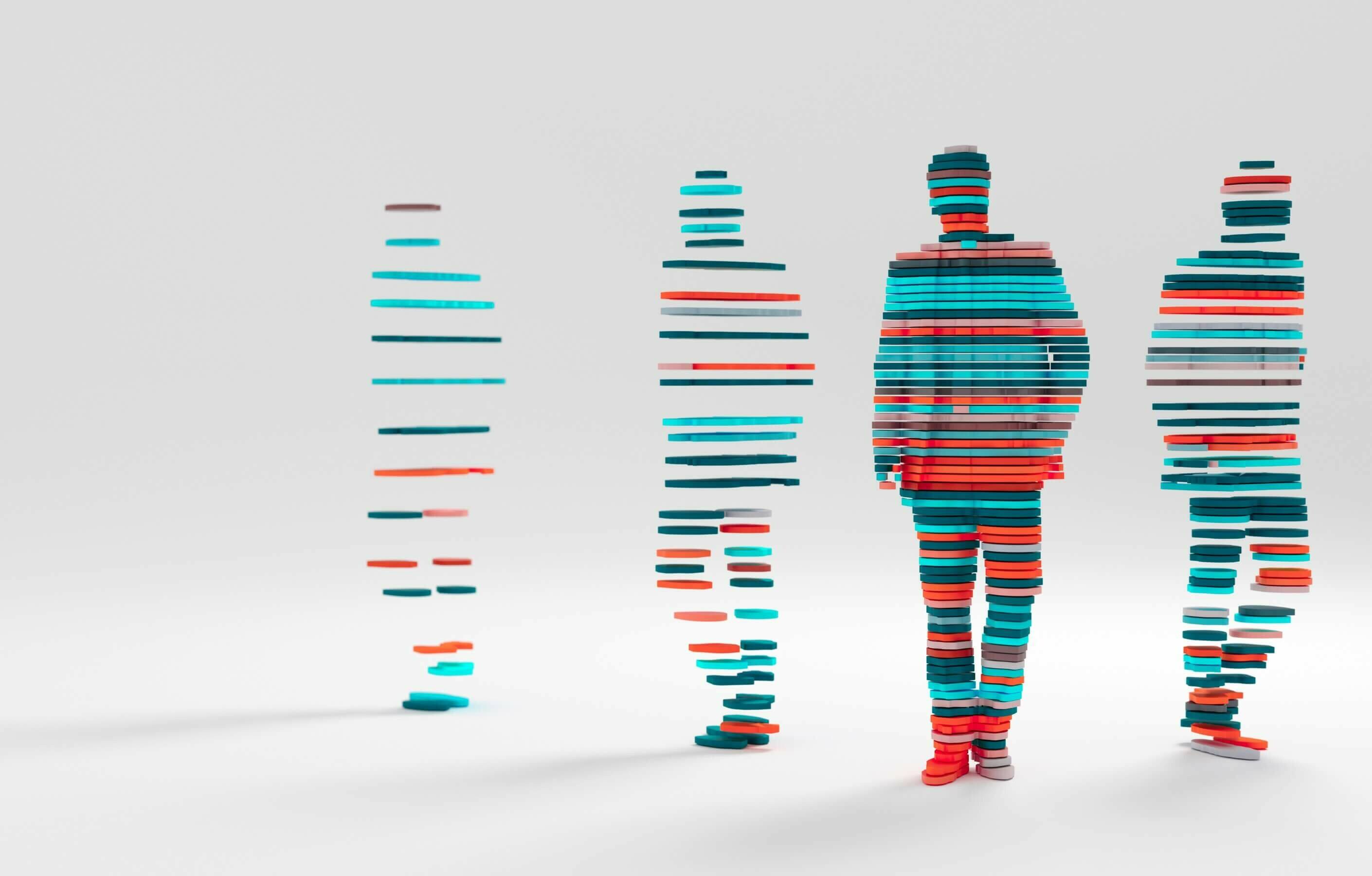 Mieke De Ketelaere, Director AI at imec
"A broader view should make AI accessible to everyone."
Sarolea, a Belgian manufacturer, develops electric motorbikes and thus they must account for both people and planet. 5G opens the way to making motorbike travel safer. Thanks to Microsoft's HoloLens, they can detect obstacles on the road faster. In addition, electric driving also plays an important role in terms of sustainability.
Safe on the motorcycle using 5G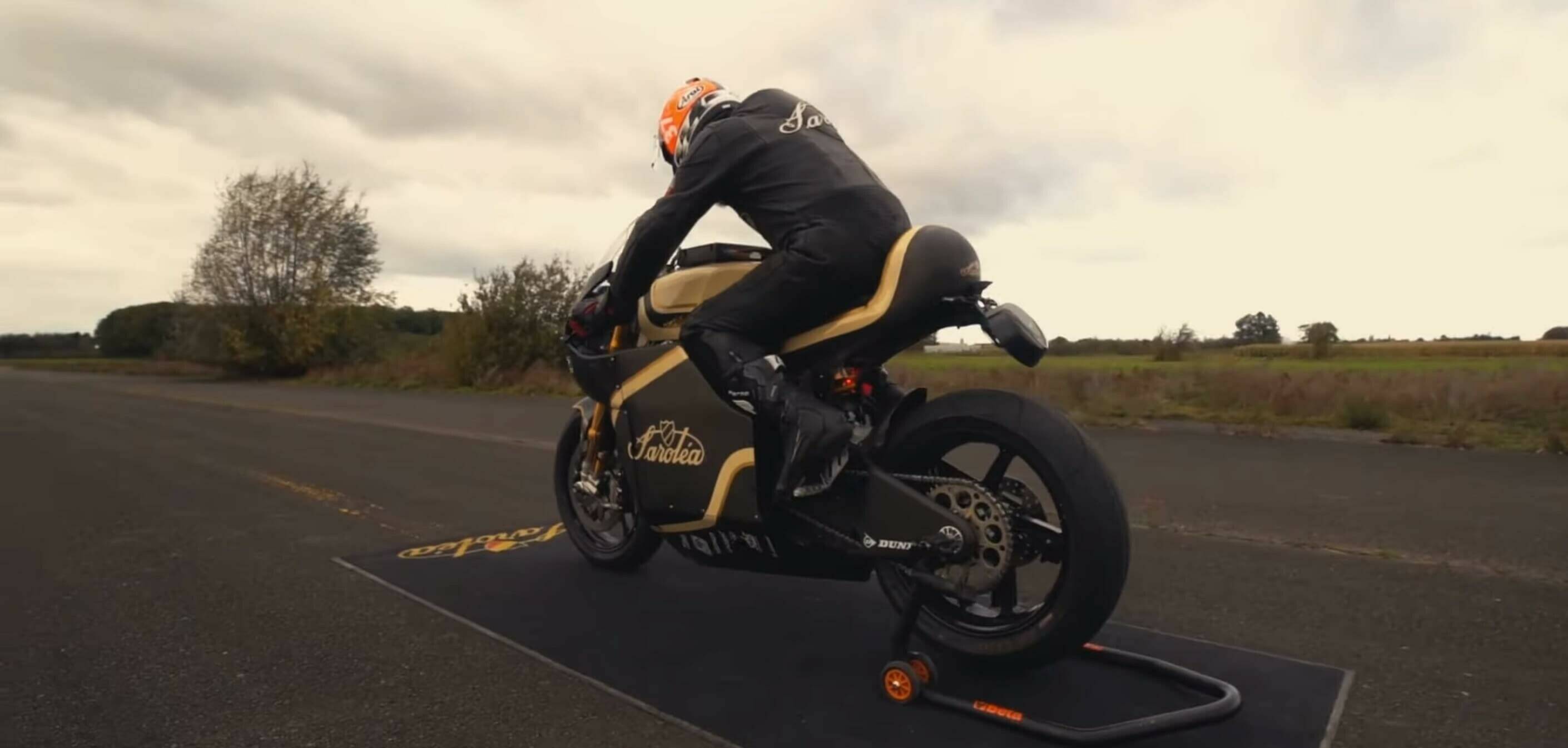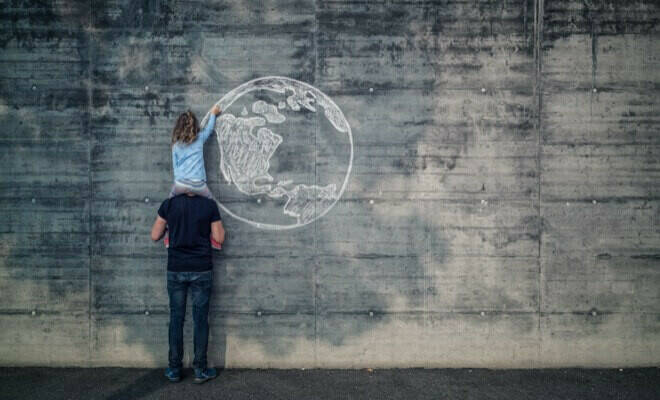 Mieke De Ketelaere, Director AI bij imec
"Data isn't the starting point of a trajectory, Neither is AI for that matter."
While such legislation will allow the scope of AI projects to be defined, it obviously will not be able to determine the best approach to such projects. "Data isn't the starting point of a trajectory," says De Ketelaere. "Neither is AI for that matter. You have to start from a problem or a challenge - and find a solution to it. AI can possibly help with that but just as easily not."
Here, it's a matter of knowing when AI is offering the right answer and then using the technology correctly for that particular case. And no, anyone who starts using AI does not need to be an actual specialist. "Comparing it with using a microwave is a good analogy," says De Ketelaere. "Even though we don't know the complex technology behind a microwave oven, we know the context in which we can use it and how to use it safely."
First the problem, then the solution
Equally important is the need for a legal framework to regulate the use of AI. "The European Union has put together a proposal for a European AI law. It's important to have such a framework, for instance, to regulate the use of applications based on facial recognition." The primary reason for needing such a legal framework is the fact that AI cannot be neutral by definition and that AI systems are context sensitive.
Here, Mieke is referring to so-called doughnut economics. "It's about paying attention to the different layers of the doughnut," she says. "When the automotive industry was booming in the 1950s, profit was the focus. The other layers only followed later, such as energy efficiency (planet) and safety (people)." According to Mieke, AI can only be successful if it follows a similar path. "We shouldn't look at AI from too narrow an angle, as simply a story of data and technology. To achieve the right profit, a broader view is necessary with a focus on people and processes."
A broader and more energy-efficient view
Collect your data and improve your processes

The first challenge concerns the energy consumption of AI. It is far too high and must be reduced urgently. We can draw inspiration from nature. A second observation is that AI's scope is often very narrow. "An AI application can perfectly detect cancer by analyzing medical images. But it can't do more than that."
Further development of AI should focus more on reasoning skills to provide more transparency on how AI makes decisions, Mieke De Ketelaere believes. Although that inevitably leads to a third challenge. "When a system can make its own decisions, it obviously must do so in a way that takes into account all contextual information, including basic human rights." This is enough to warrant looking at AI differently. "Previously, every AI model focused solely on profit," says Mieke De Ketelaere. "That isn't actually wrong, although more focus should now be placed on planet and people, thus making AI accessible to everyone."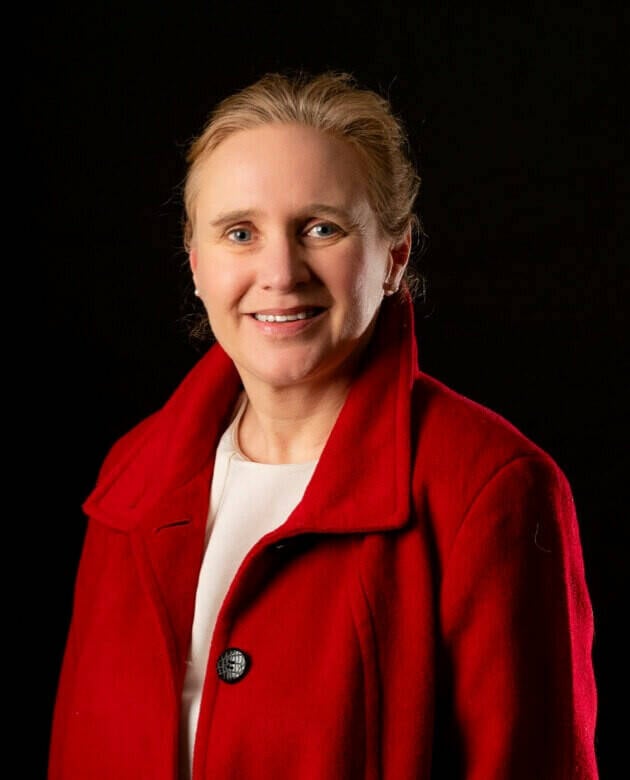 is the author of the book 'Man versus Machine'. She is Director AI at imec.
"AI with more attention to people and the planet"
In her new book 'Man versus Machine', Mieke De Ketelaere, Director AI at Imec, describes three major challenges for AI. "We have about 70 years of experience with AI now," she says, "but its adoption rate is in a state of stagnation. We apply AI in better ways."


up to 80% less pesticides and sprays
In the summer of 2021, a joint venture between ILVO, Robovision (an AI specialist), Exobotic (a drone specialist), and Proximus carried out a test case for weed recognition in maize fields to reduce the use of pesticides. As part of the test, a drone collects images of a corn field. The images and their various locations are sent to computers via 5G which analyse the data using AI. Thanks to this analysis, the machine can spray in a targeted manner, reducing the use of pesticides and sprays by up to 80%.
ILVO carries out multidisciplinary, independent, and practice-oriented research. It works in co-creation on solutions for agriculture, fisheries, and food. Its mission is to "produce sufficient, healthy, and varied food in a socially responsible manner for the 10 billion mouths we will have to feed in 2050."

Read the whole story

Hyperspectral camera maps out infection spots
Would you like to test your own 5G plans on our innovation platform?

From the air, drones can easily map out a whole field. Research partner imec developed hyperspectral cameras that can map out hotbeds of infection from aboard such a drone. Where the human eye and an ordinary camera only see three colors, the hyperspectral camera distinguishes a much wider spectrum which gives an extremely detailed display of the situation on the ground."
The captured images are transmitted by the drone, via Proximus 5G connectivity, to a central computer. "Using artificial intelligence, the computer recognizes signs of diseases, such as tell-tale patterns and unusual spots on plants," Ruben continues. "That analysis shows the farmer where the diseased plants are in his field and allows him to apply pesticides in a more targeted way, which is more cost effective, efficient, and sustainable."
"Farmers today usually apply pesticides evenly across the field. Diseases are mainly detected with the naked eye", explains Ruben Van De Vijver, who focuses on AI within ILVO. "From the side of the field or from the cab of the agricultural machine, the farmer detects brown spots which he then inspects closely. While that approach certainly has proven useful, it lacks the necessary overview and detailed look. Drones offer an answer to that."
With drones, AI and 5G towards sustainable agriculture
Farmers wage a continual battle against crop diseases. The Flemish Institute for Agricultural, Fisheries and Food Research (ILVO) is investigating how drones and AI can, at an early stage, detect disease and thus contribute to more efficient and sustainable crop growth.


Belgian pavilion in Dubai
Discover the whole story

Belgian pavilion is building of the future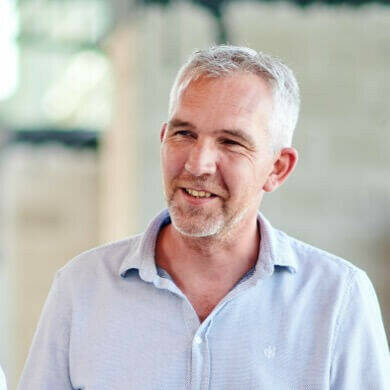 is property manager at Nextensa.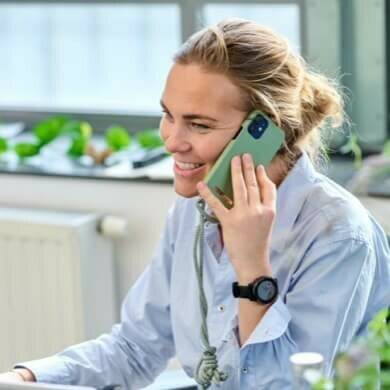 is hospitality manager at Tour & Taxis.

"The pavilion is conceived as a circular project," says Jan Van Steirteghem, general manager for Europe at BESIX. "It is completely reusable. We can dismantle it and rebuild it at a new location." In addition, it is an energy-neutral building, in which renewable energy and smart water usage are key. In the pavilion, visitors find out more about Belgian know-how in the field of energy transition through a game. "It is among the best in the world," says Jan.
BESIX built the "green" Belgian pavilion for the Expo 2020 world exhibition in Dubai. The IoT story behind the smart building is based on Proximus' expertise.
smart building solutions Based on four pillars: hospitality, workplace, safety and efficiency

Tour & Taxis deploys its smart camera network to ensure that both visitors and organizers are safe and comfortable.
"Whoever books a meeting or event room with us does not have to worry about a thing," says Hélène, hospitality manager at Tour & Taxis. "The experience begins when you arrive thanks to our shuttle service and the availability of a large parking lot. From the welcome to the clear signposting to the many catering options, an optimal experience is at the heart of our customer journey."
This high level of service also has a technological dimension. "We are rolling out a major wayfinding project," explains David Roels, property manager at Nextensa, the real estate developer. "Digital screens are a first step towards guiding visitors at the site. The further roll-out of this project is considered a top priority because we value comfortable living, shopping, and working on the site. In the future, we also want to use lighting and offer guests a view of the site's sustainability performance through our screens."
Completely relaxed at the Tour & Taxis site
The historical Tour & Taxis site is developing into a city of its own in the Brussels Canal Zone. Hélène Van Elst and David Roels explain how their facility management helps de-stress visitors, residents, and businesses.